Back to index
Data backups
There are multiple copies of your data security. Namely:
– Backups of all information on two different hardware systems, located in different data centers. These copies are updated periodically.
– Backups of documents on your e-mail: You can receive weekly or monthly zip archives with all the documents created or modified by you in the last time on your account online-billing-service.com
*How to set up email-backup*
– Click the 'Configurations' menu at the top right, and then click on 'Backup'.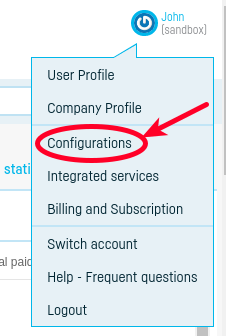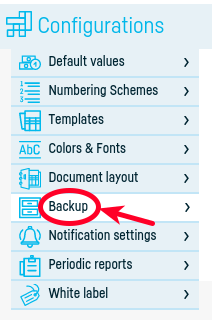 – In the new opened page, fill in the e-mail address you want to receive the zip archive and then select the interval you want to receive the documents (weekly or monthly).
– Do not forget to save.

Back to index