Back to index
Document layout settings
It may have sometimes been necessary to exclude certain information from the invoice, but the application did not allow this. From  'Configurations' , then  'Document layout' , you can select or deselect the fields that will appear on the invoice.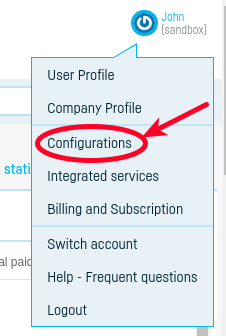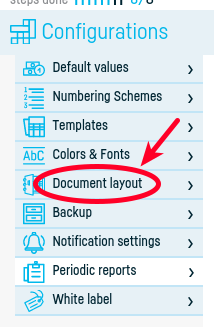 All the action takes place in 'Layout documents' , using the arrows on the yellow background. The selected fields appear on the right.
The first selection is made on the seller data (where you can select by clicking '+', a slogan, logo, or facebook page – click on  '+' after you write the wanted text  to add it on the selected fields table),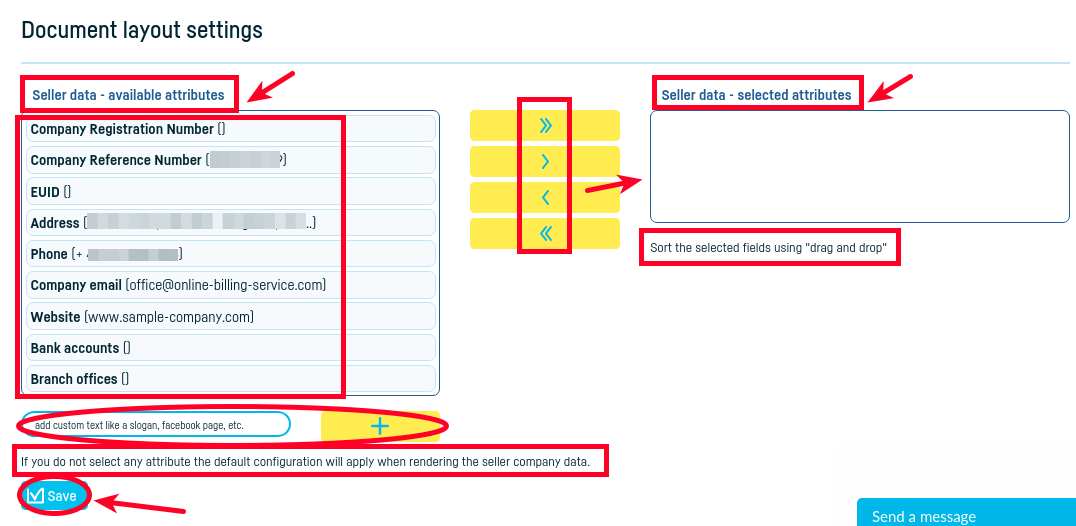 then the** buyer data

If you do not select any attribute the default configuration will apply when rendering the seller company data, or buyer data, by case.
If you want to set up a footer for your documents, click here.
Do not forget to save!

Back to index