Back to index
How do I add a receipt?
There are two ways to add a receipt:
1. From main menu
– click on '+Add', then select 'Receipt'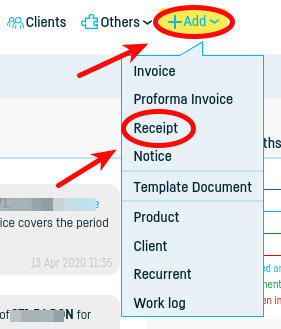 2. Starting from the invoice for which you want to add a receipt
– from the list of invoices, click '+' that is on the same line as the one you are interested in

3. Directly from the details invoice view page, click on 'Add a receipt'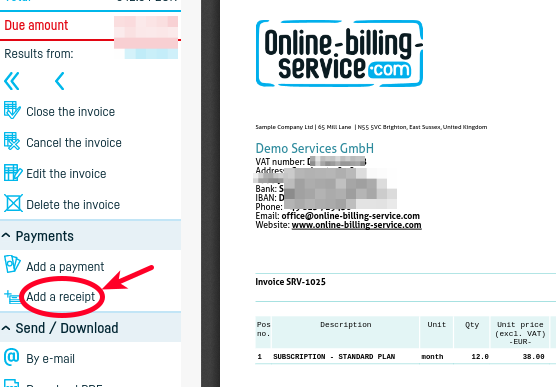 If you issue the receipt for the full amount on the invoice, do not forget to close the invoice as paid.
*Other important information:*
– when you have a long list of invoices or if you have to issue a receipt for an older invoice, it may be harder to find that invoice directly from the chronological list: we advise you to use searching options.
– the receipt number will automatically fill in after you define a numbering scheme (find out here how to define a document numbering scheme).
– find out here how to change the receipt design / template (for example, you can choose the invoice and the receipt to be on the same sheet).

Back to index