Back to index
How do I add bank accounts?
You can add as many bank accounts you want on the invoice. To do this, follow the steps in the pictures below: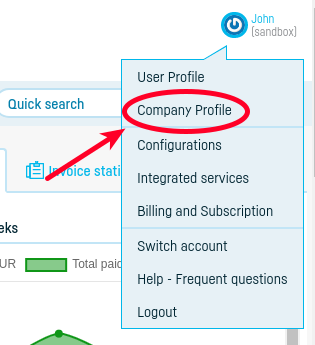 All the accounts you enter can appear on the invoices by selecting   'displayed by default' , or by checking the accounts you want when you edit the invoice. The accounts checked with  'displayed by default'  will appear  by default in the invoices header (and others documents) – with no need to be selected when you issue a document.
*Note!* On invoices already issued, these changes will not be automatically retrieved. If you want the newly added accounts on the invoices already issued to appear, you must open those documents again and select the accounts in the lower-right corner as shown below: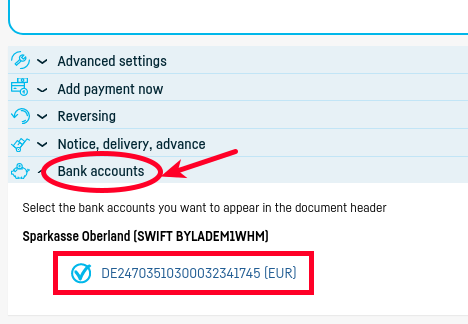 Back to index