Back to index
How do I change the data from a saved invoice?
Once an invoice has been saved, any changes made to the data used on the invoice (customer data, your business, bank accounts, addresses, etc.), *will not be automatically updated into the invoice*.
This ensures the integrity of an invoice no matter what happens later.
If you want to modify the data on an already saved invoice, you will need to enter the invoice edit form (the invoice must be reopened if it is no longer draft) and check on the form the updating box.

If you have changed your bank account and want to add your new account instead of the old one on an already issued invoice, check the box in the lower-right corner.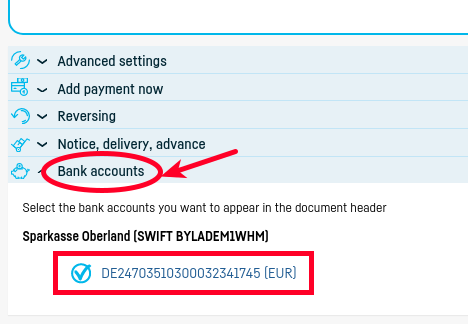 Do not forget to update the information!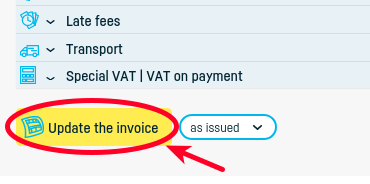 Back to index