Back to index
How do I invoice a work log?
Now that you have defined  a new project and you have  entered worked hours in the work log system, you can move to the next stage, namely to issue the invoice:
– Click on 'Others', then select 'Work log', or 'Issue invoice for work log' then, from the sub-menu, 'Invoicing worked hours';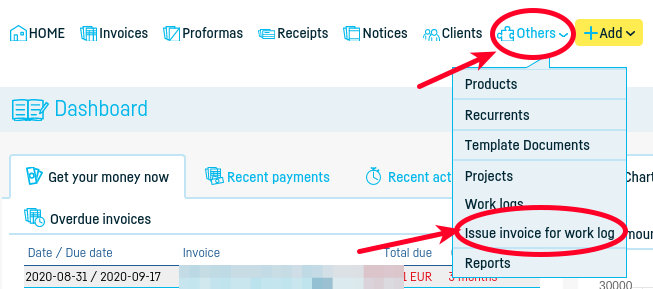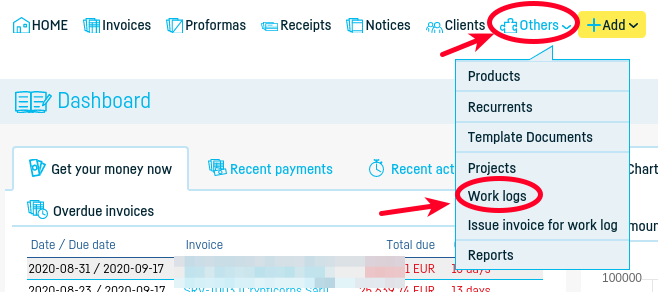 – Select the client, the project (if you have multiple projects on the same client) and the period you wish to issue the invoice or proforma ('detailed' and 'summary' refer to the description of the services on the invoice);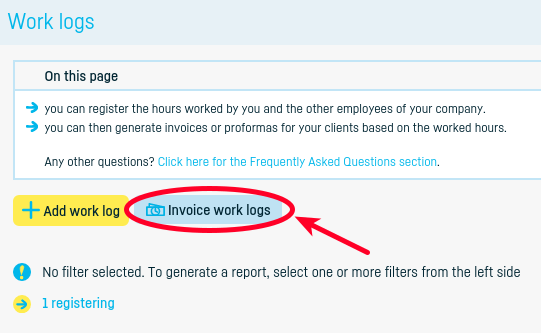 – Click on 'Issue the invoice'. Automatically, your invoice has been generated on the client, the project, and the work loged hours. You can send it as usual to the client by e-mail or fax.

Back to index