Back to index
How do I subscribe to one of the paid subscriptions?
You can always upgrade to one of the paid subscriptions. The procedure is very simple and takes only two minutes, everything is done online.
To do this, follow the steps:
Choose from the 'Company profile' or 'Billing and Subscription' main menu, then 'online-billing-service.com Subscription'
Choose your subscription type and payment interval
Confirm your acceptance of the contract after reviewing it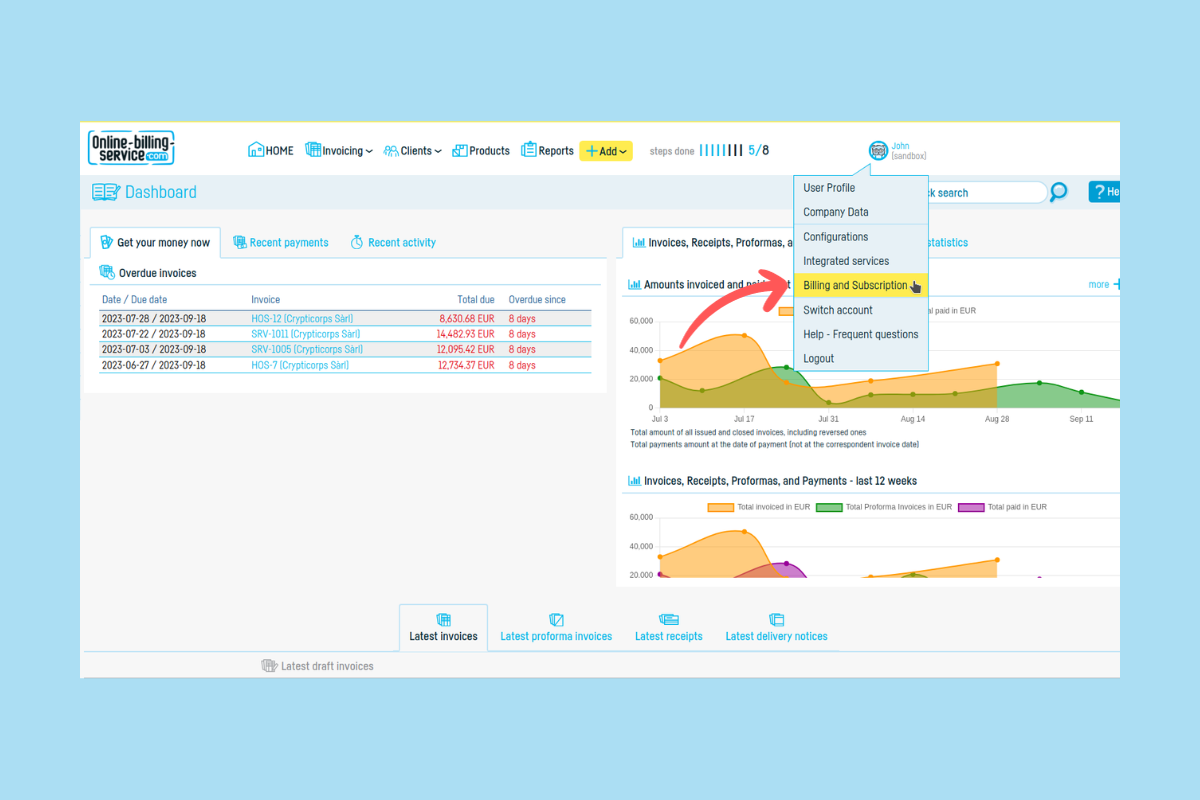 or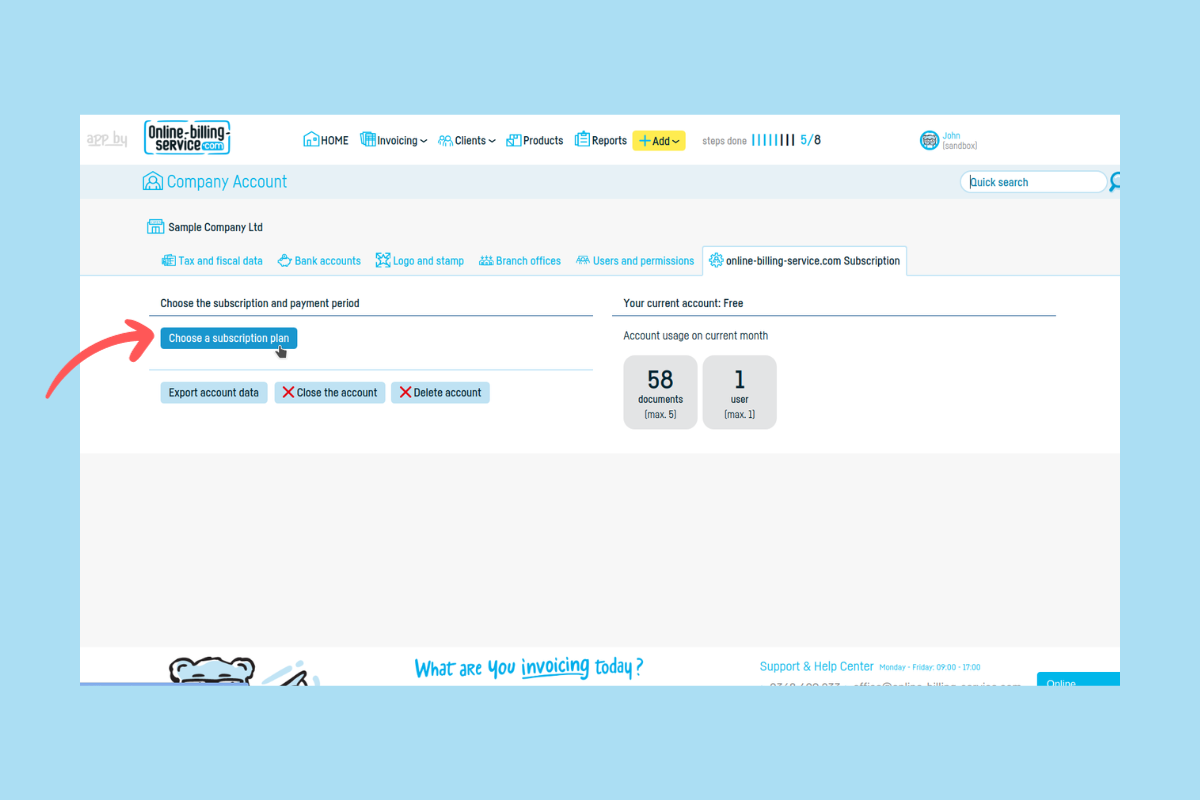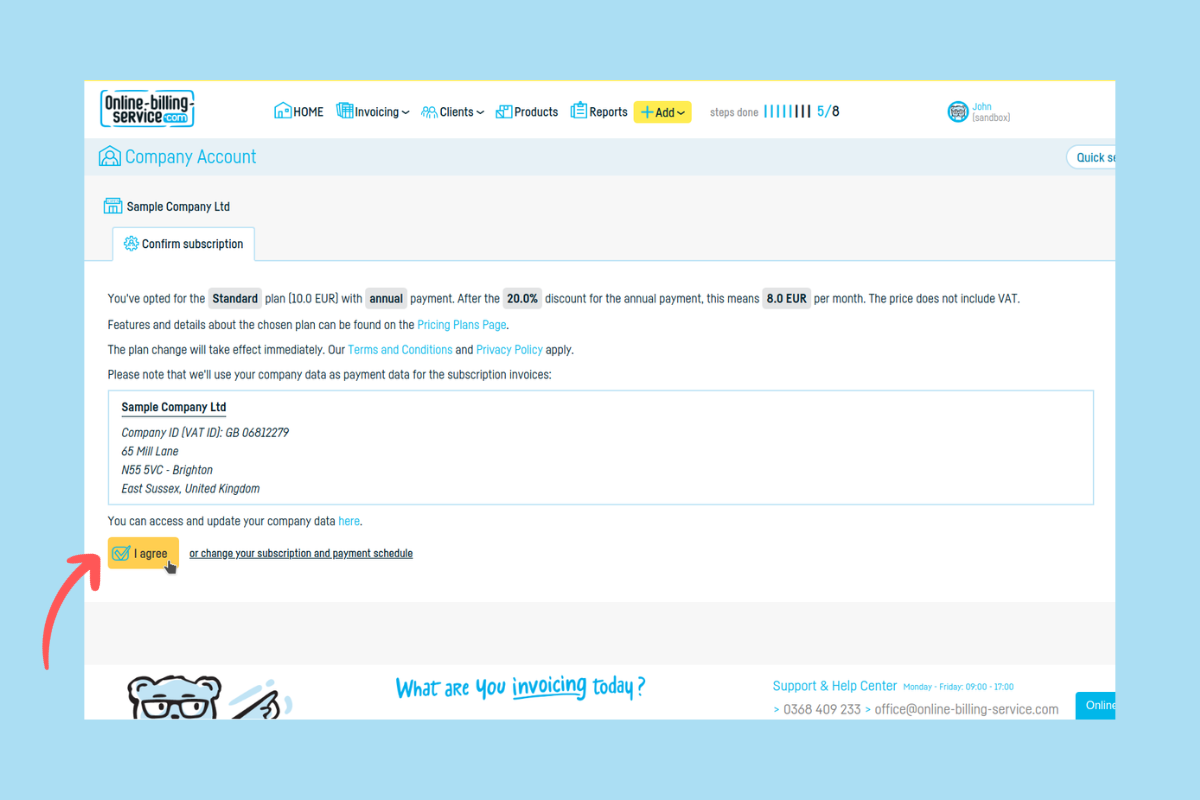 You will receive a copy of the contract by e-mail. It enters into force immediately, so you will have instant access to the facilities offered by your chosen subscription.
The invoice will be issued automatically on the 15th of the month.

Back to index