Back to index
How do I use search options?
There are two ways you can search for documents, products, clients in your account.
1. 'Quick search':
Search for a document, a client, or a product by:
– the name of the client, product;
– document series (prefix, number, suffix), product code;
– the amount on the invoice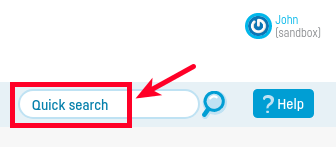 But if you need a complete search system with all the documents you have ever created, then:
2. Use 'Generate report':
– Enter into the category of documents you are interested in (invoices, proformas, receipts, notices), select the criteria that interests you and generate the report. The image below shows the invoices search criteria: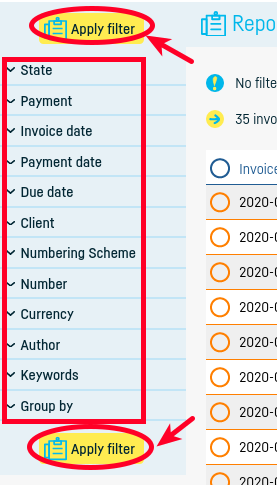 *There are also special reports that can be generated by accessing 'Others' from the horizontal menu, then clicking on 'Reports'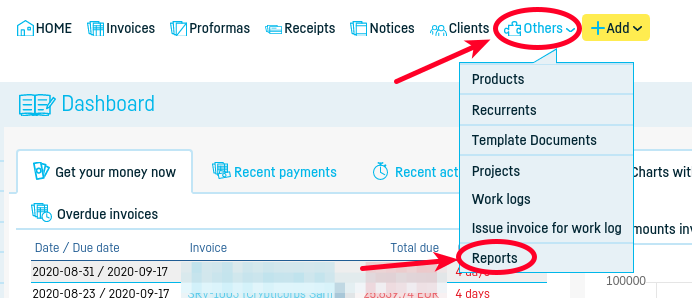 Special reports refer to client metrics and statistics, clients distribution by activity domain, clients distribution by turnover segment, clients distribution by employees count. You can download the report in Excel format.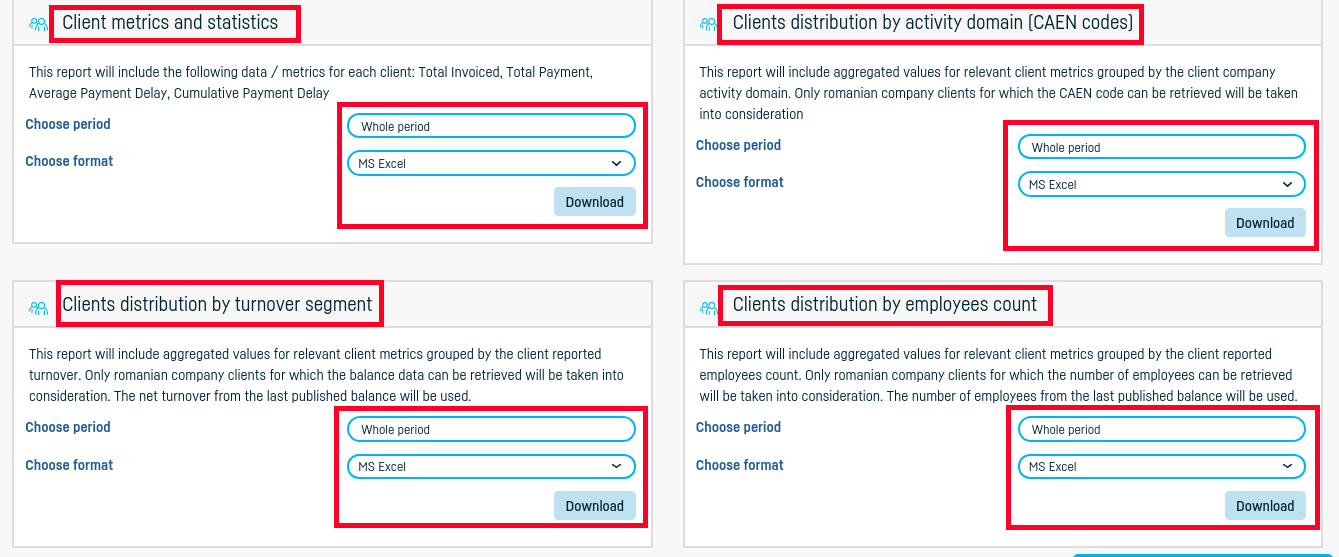 Back to index