Back to index
Import lines from documents into your invoice
For faster invoicing, you can now import lines from any type of spreadsheet into your invoice.
All you have to do is follow the steps below:
Step 1 is to click on 'Import Lines'

Step 2 'Upload file'

Once you have chosen the file, upload it by clicking the button indicated below.

After you upload it, you must associate the import file with the fields in the list of displayed invoice lines. You can set from here the unit of measure, quantity, unit price, VAT, etc. making the selection from the boxes indicated with arrows, or leave free and complete after the import.
Then click on 'Import selected lines'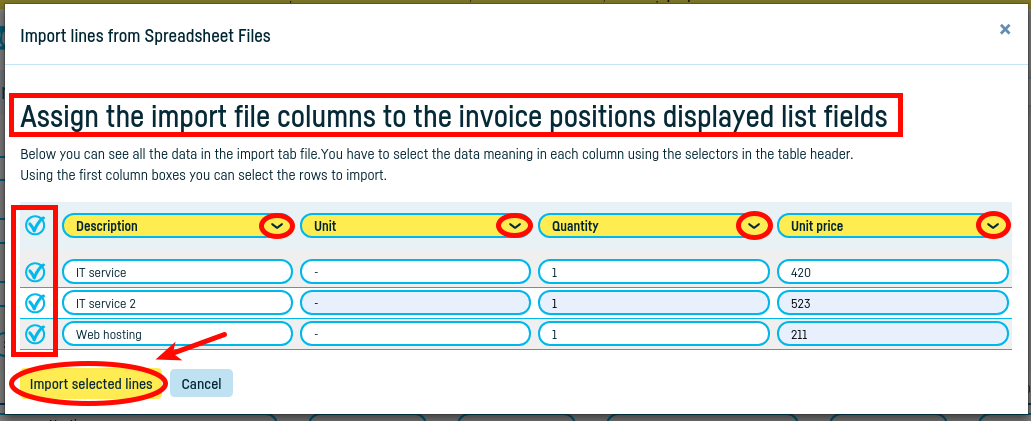 and your lines will appear as shown in the image below, according to your settings.

Finish the rest of the settings and the invoice is ready!

Back to index