Back to index
Integrating Stripe service
Our application offers you complete automated online payment solutions through integration with Stripe online payment processor.
The integration of Stripe, also has the advantage of automatic and immediate registration of the payment, the invoice is closed and confirmations are sent automatically by email.
To set up and activate the online invoice payment feature, you must first have a Stripe account. In your Stripe account follow the steps to create a merchant account, which must be tested and activated by Stripe.
To activate the payment of invoices using the Stripe services, it is necessary to provide us the following:
Publishable key
Secret key
Webhook signing secret
These will be completed after activation, in the fields below with data from your Stripe account to facilitate the integration with online-billing-service.com.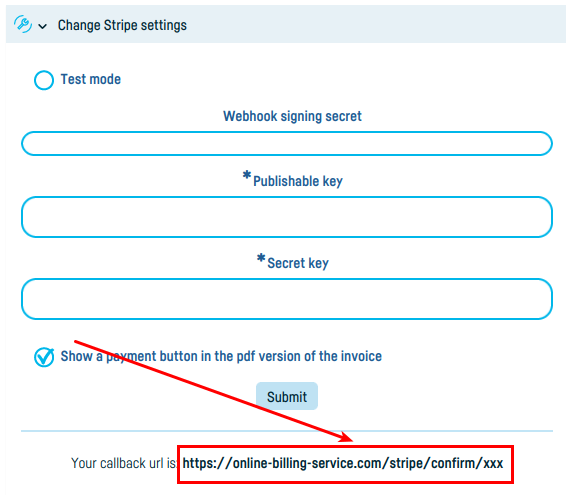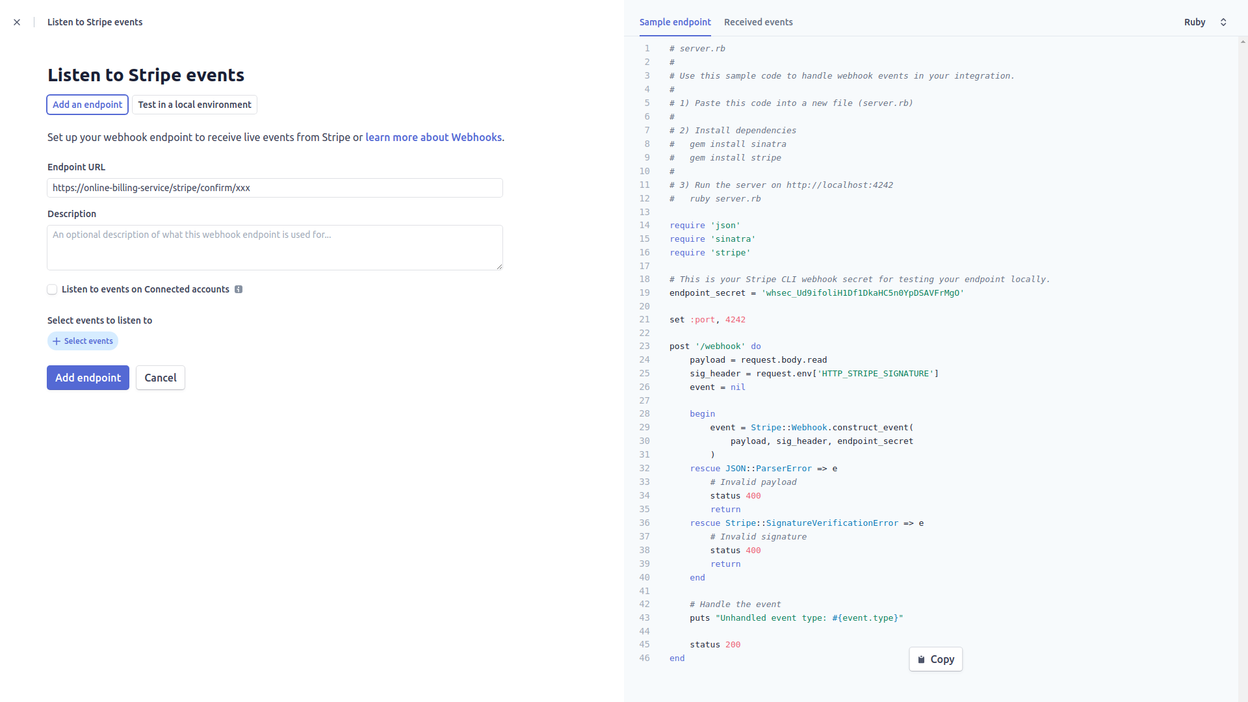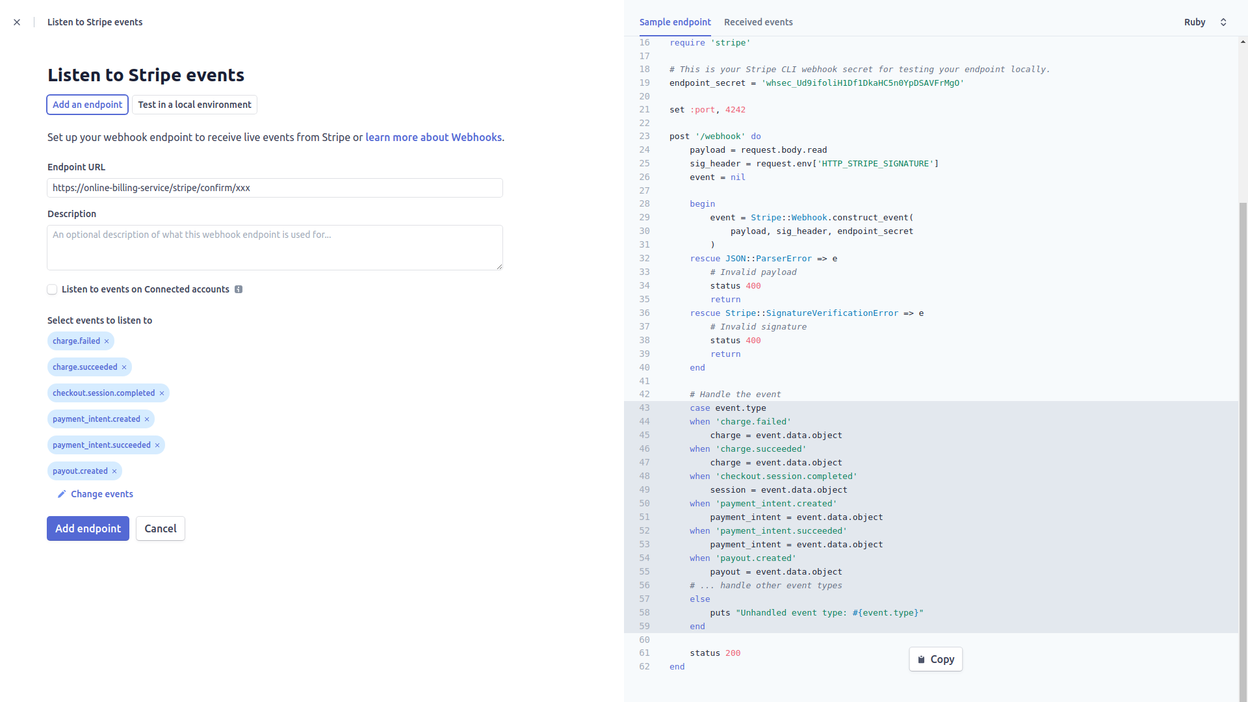 Beside the ACTIVE status, you can meet three other statuses related to Stripe. Depending on this, follow the indicated actions.
Pending (you need to wait, Stripe has not been activated yet)
Rejected (in this case we will contact you or you can request more information at the email address mentioned in the warning text)
Terminated (you can reactivate Stripe at any time by filling the form)
Keep up the good work!

Back to index