Back to index
Installing the Prestashop for automated invoicing directly from your online store
Using our Prestashop plugin you can issue and submit invoices for your online store orders.
After installing Prestashop , you can add  F4 plugin  from the admin interface, specifically in  Modules > Module Manager. Click on  'Upload a module' then  'select file' where you choose the file with the zip extension as in the following image: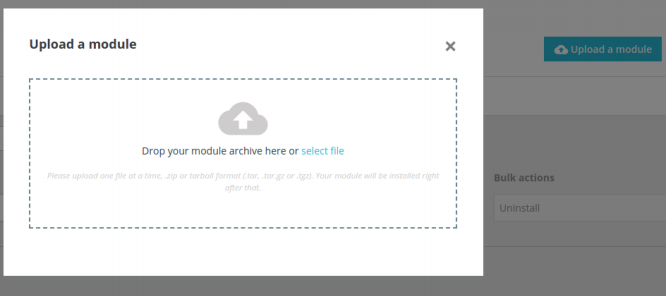 After plugin upload, click on  'configure' button , where you have to specify the series of invoices (existing in the online-billing-service.com application ) by prefix and suffix; the year will be by default the current one.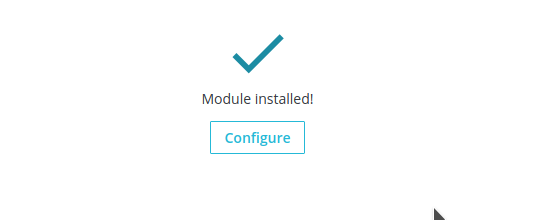 You can check or uncheck the following checkboxes depending on your preferences.
For example, if you want the invoice to be automatically generated after each order, check the first box, and if you want to send the invoice generated in online-billing-service by e-mail, check the second box.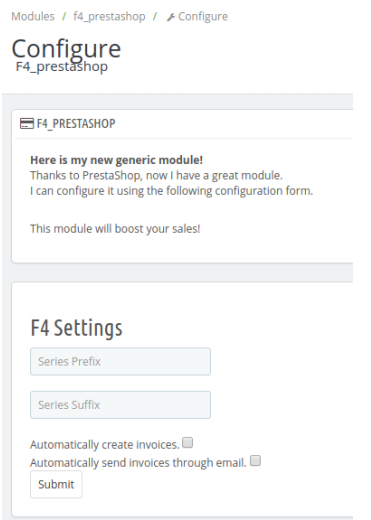 After installing the plugin on the left side, its name will appear in the navigation bar F4_prestashop. If you click on it you will be able to login with an API key generated from the online-billing-service.com application accessing  'My Account' , then the tab 'API key'  and finally click on the green button 'Generate a key'.

You can now copy the generated API key and use it for authentication in the Prestashop plugin.

If you do not want to automatically generate the invoices, you can generate the invoice for each order.
In order to generate the invoices, for each order you have to go to the orders tab , click on the order for which you want to create the invoice and then click on the '
Generate invoice with online-billing-service.com
button.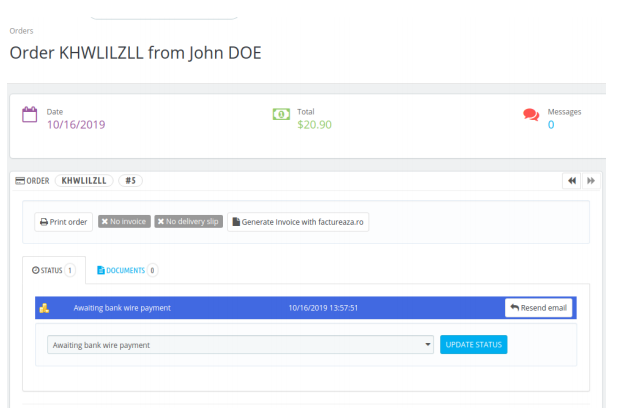 After generating the invoices, these will be visible in the F4 Prestashop tab (where we initially logged in) with links to the invoicing application.
!!! IMPORTANT !!!
For the proper functioning of the Prestashop module, it is important that the minimum version installed by prestashop to be 1.7.
Keep up the good work and wish you many invoiced and paid orders!

Back to index