Back to index
Shopify plugin for ecommerce platforms
Using our Shopify plugin you can issue and submit invoices for your online store orders.
Download the plugin following the steps: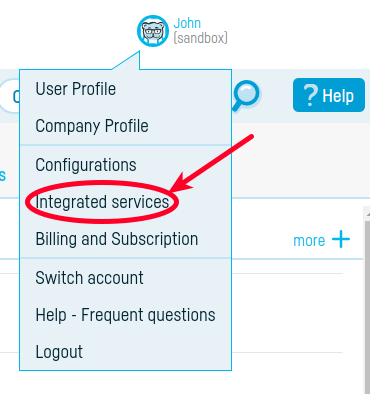 Then go to 'Overview' and click on 'Shopify eCommerce platform' In the new opened page click on the blue text 'Shopify plugin'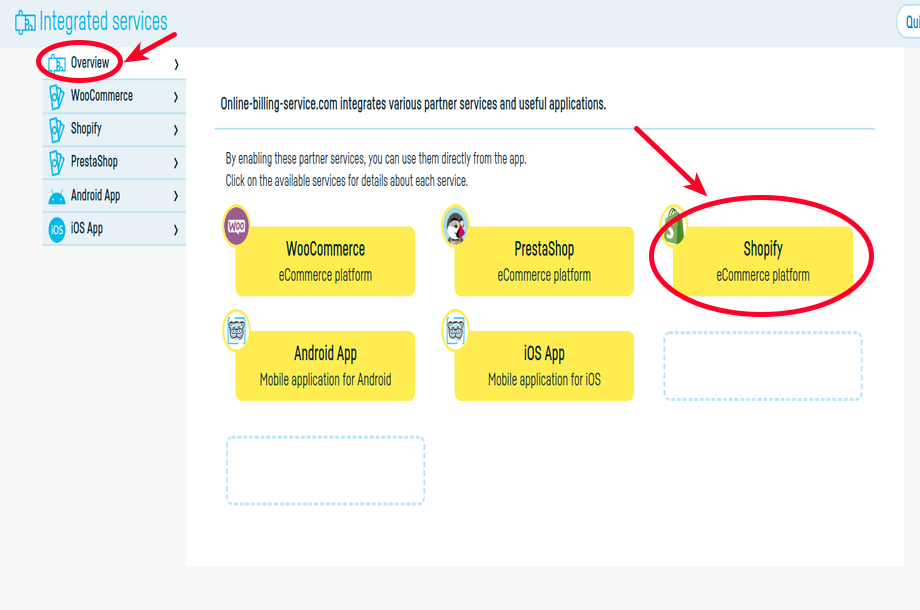 On the next page you have to enter the link of your store and click on the "Access" button.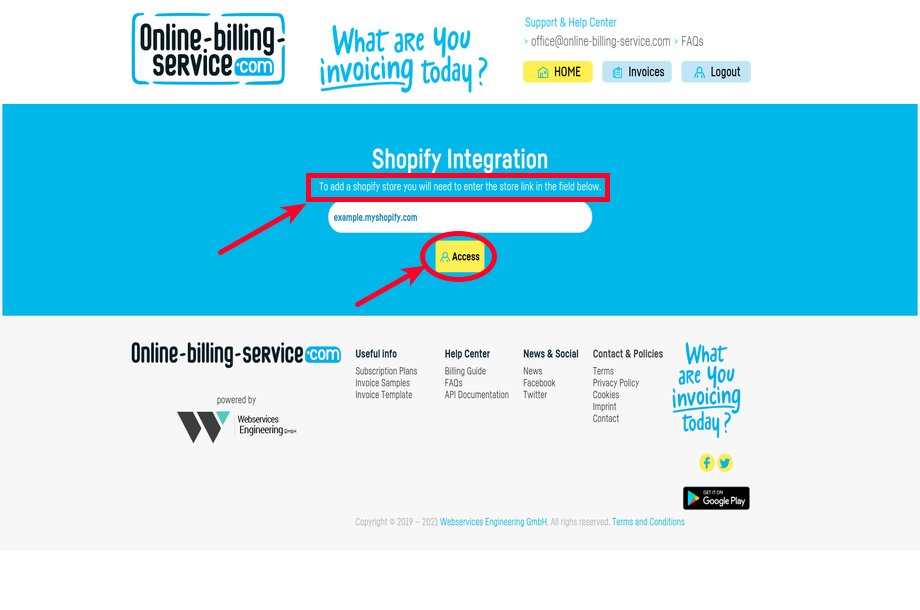 You have been logged in, orders in your store are automatically taken with the following details: Order number, Order date, Processed at, Customer, Total, Payment.
To generate an invoice you have to press the button: "Generate invoice".
Once the invoices are generated, these will be visible instead of the "Generate Invoice" button as links to invoices. Or in the invoices tab of your invoicing account.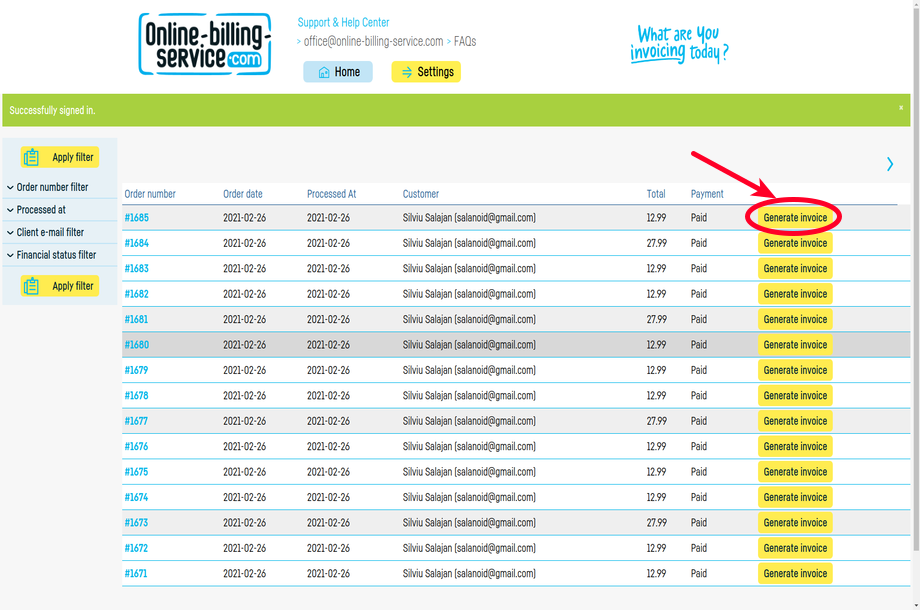 To change certain data in the invoice (eg Series) or to activate certain functions, press the "Settings" button.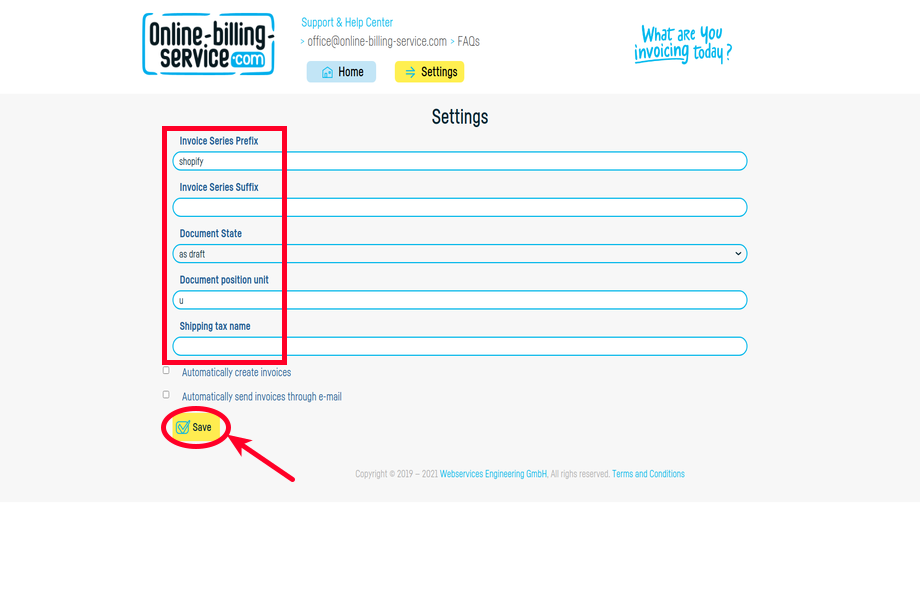 From here you can change: series prefix, series suffix, invoice status, unit of measure for items added to the invoice, shipping fee name (name of the item on the invoice that takes over the shipping fee), automatic invoice creation and automatic sending to e -mail of invoices after generation.
From the shop you can go to the admin panel, the Apps tab, click on the online-billing-service application and you will be redirected to our website.
Keep up the good work!

Back to index