Back to index
How do I define a standard document template?
Let's take an example for creating a contract:
1. On your computer, write the text of a standard contract for a particular type of service (accepted formats: DOCX, DOC(MS Word), ODT, RTF, TXT). On the contract data, use the following markers*:
###DOCUMENT_NUMBER###
###DOCUMENT_DATE###
###TOTAL_AMOUNT### (if you have defined a standard price for a particular service in your account on online-billing-service.com)
On the client data, use the following markers*:
###CLIENT_NAME###
###CLIENT_FULL_ADDRESS###
###CLIENT_UID###
###CLIENT_REGISTRATION_ID###
###CLIENT_BANK###
###CLIENT_ACCOUNT###
###CLIENT_PHONE###
###CLIENT_FAX###
###CLIENT_EMAIL###
###CLIENT_WWW###
###COMPANY_CONTACT_PERSON###
*Subsequently, online-billing-service.com will replace these markers with the customer data you choose from online-billing-service.com when you create a new document.
You can use any marker in the form ###DEMARCATOR_CUSTOM### – not just the default ones that will automatically replace. You will be able to complete the 'custom' markers manually when you make a document from a standard document template. For example, on a rental agreement would be the address of a real estate or on a hosting agreement could be the site or site address.
2. Click on 'Others' or 'Add', where you select the 'Template Documents' sub-menu.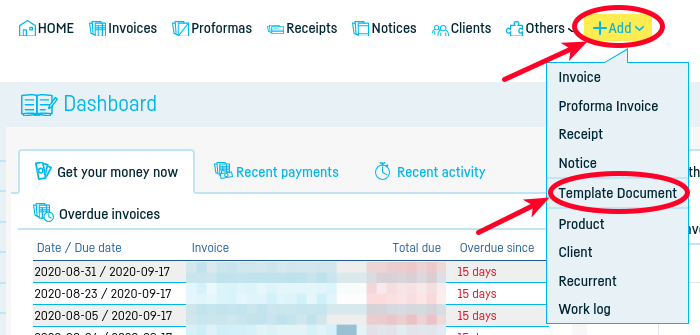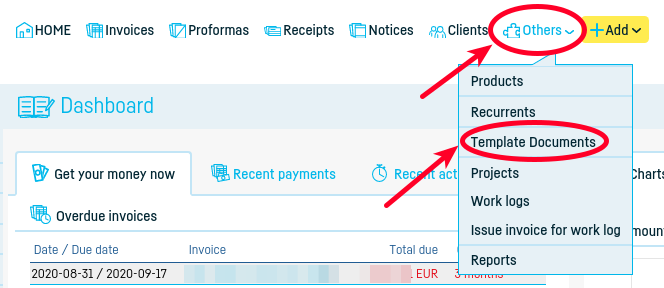 3.Click the 'Template documents' button, then '+ Add a Template' (that is, you will load on online-billing-service.com the contract that you wrote in step 1).
– 'Name': name the contract in the application, so you can find it later
– Select the file from your computer (the contract) and upload it in the application
– Click on 'Create template'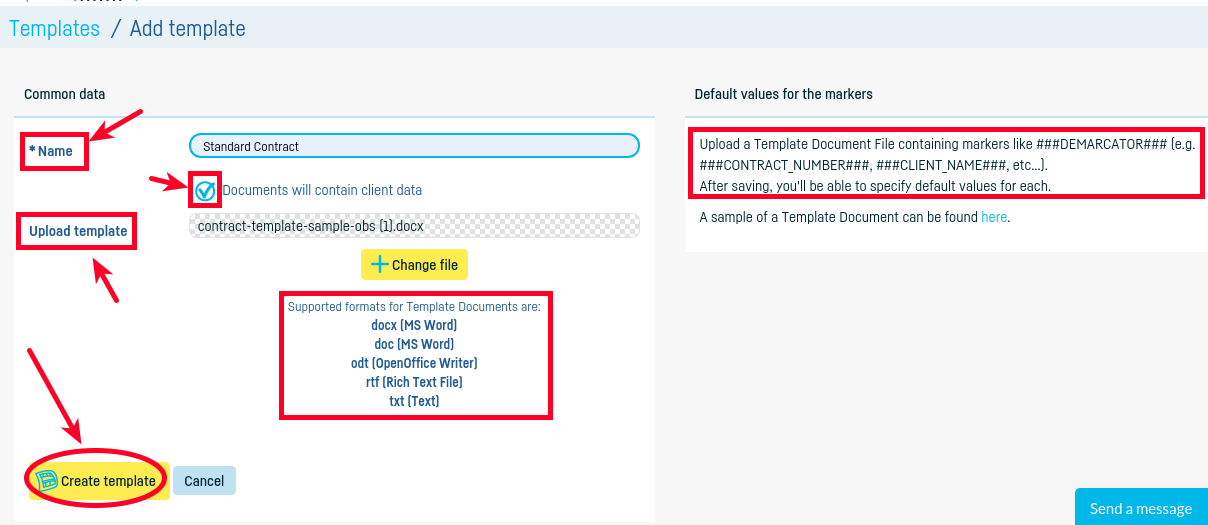 4. Once you load the file, you can add a document based on the standard template and set default markers values. In the following images you can see just a few examples.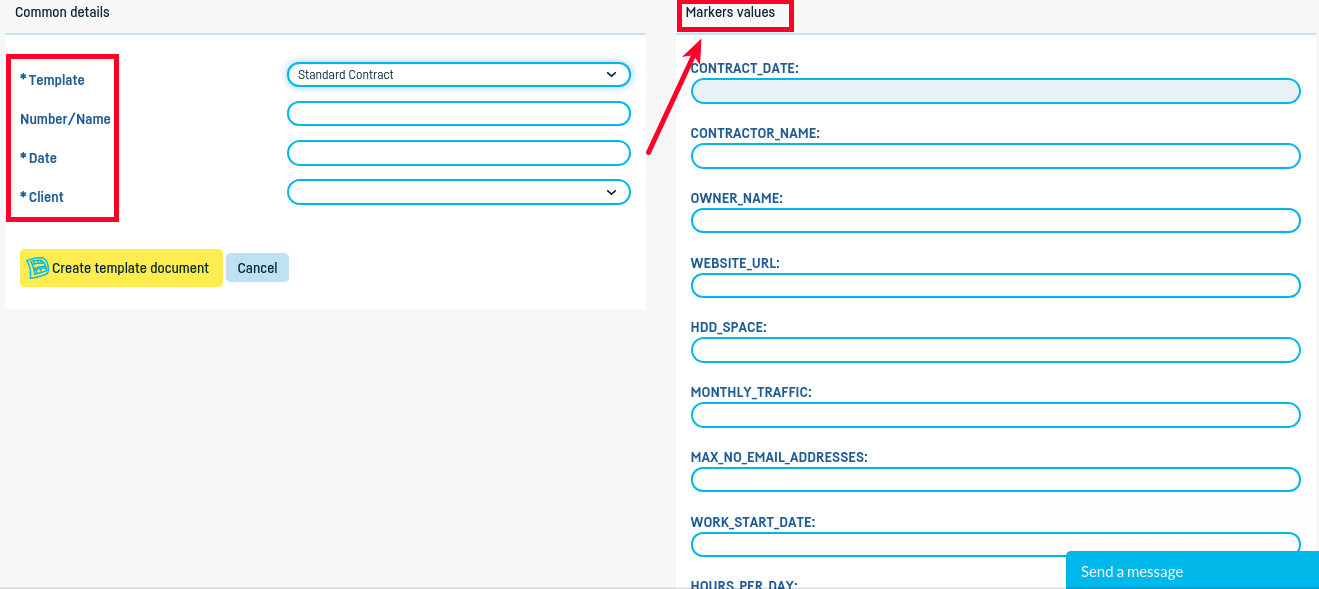 5. Once standard document uploaded (in our case a standard contract), you can go directly to the next step, namely creating a new document from a standard document .
You can download the template by going to 'Other', then 'Template Documents', from where you access  'Templates'. You will see the list of templates and click on the Name of the template and download as shown in the picture below.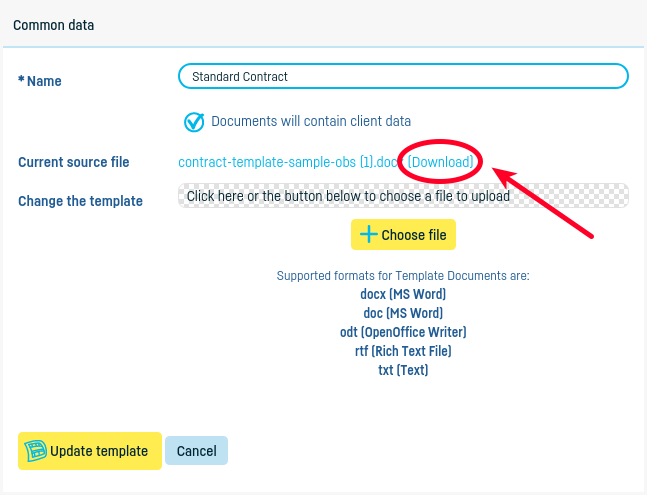 Back to index