Back to index
Generate a document from a standard document template
Once you   have created a new standard document template you can create a new document. Follow the next steps:
Click on 'Add', where you select 'Template document' submenu.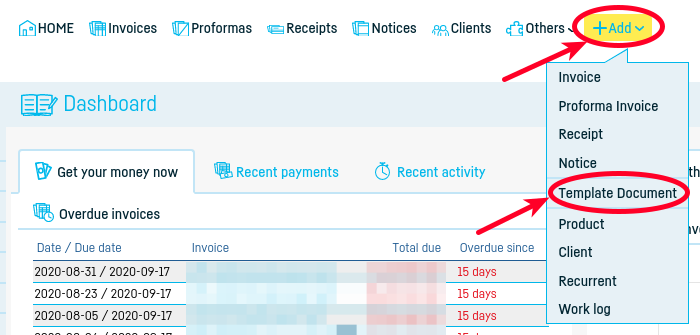 – select standard document
– choose the client for which you will create your new document
– give a new document number to your internal management
– select the date
In the new document which online-billing-service.com will create here, all the demarcators entered by you in the template document will be replaced with specific customer data (retrieved from the data that you have entered about that customer on online-billing-service.com). Number/Document name' and 'Date' from the contract, by the specific markers.
– click on 'Create template document' button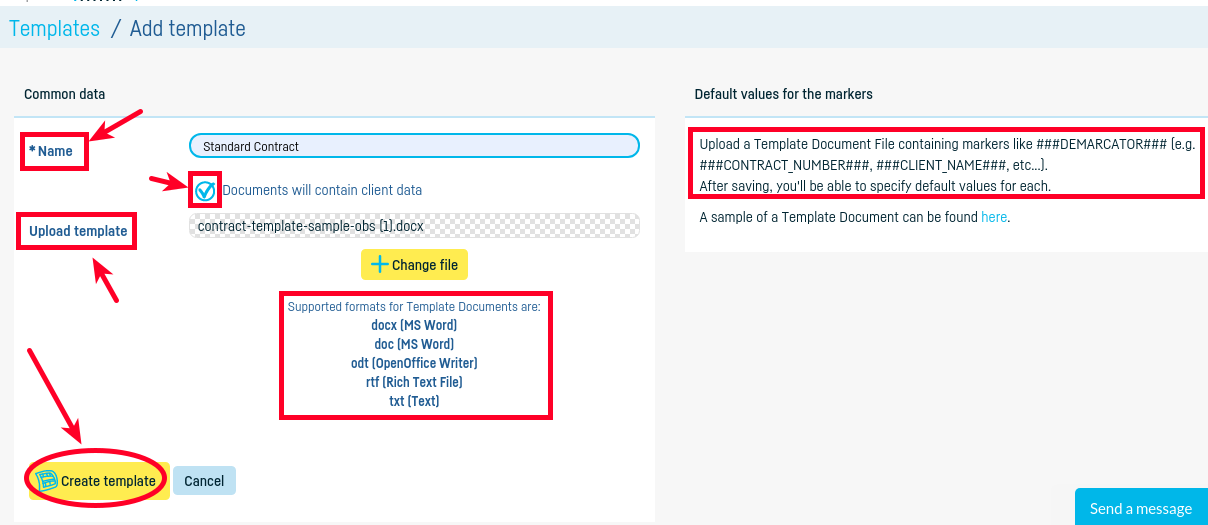 -you can then view the standard document following Step 1 above, where you can export the document in ZIP format, edit or delete it. To download it, click on the document number where a new page opens. From this page you also have the opportunity to send it by e-mail, as in the picture below.


Back to index