Back to index
How do I cancel an invoice?
An invoice can be cancelled from the invoice details view page using the menu on the left of the invoice (see picture below).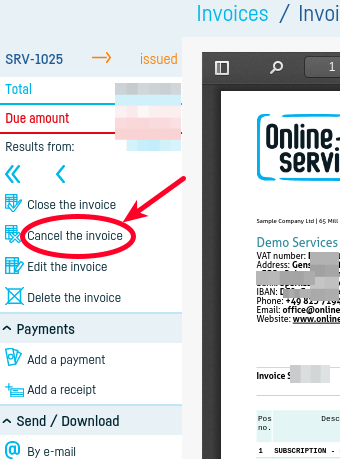 Alternatively to cancellation an invoice may be reversed or deleted:
Once cancelled the invoice can be recovered if necessary.

Back to index